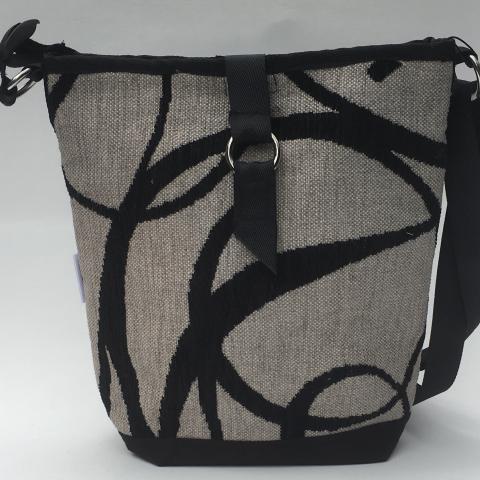 Big Swirl Tote
$55.00
This comfortable, casual bag is designed and made by local artisans in Noosa.
It is constructed using quality upholstery fabric combining faux suede on the back and and a dramatic black and neutral design on the front
It features an adjustable strap and a fabulous beige lining with several pockets of different sizes.
It has an easy to use velcro ringtab closure.
It's a great travelling bag as well as ideal for everyday use. It would also make a unique, locally made gift.